Postpartum Soup Use
Hmab ntsa liab (Red Malabar spinach) pick 5 to 6 leaves for your chicken soup. It also has a green vine too works the same way.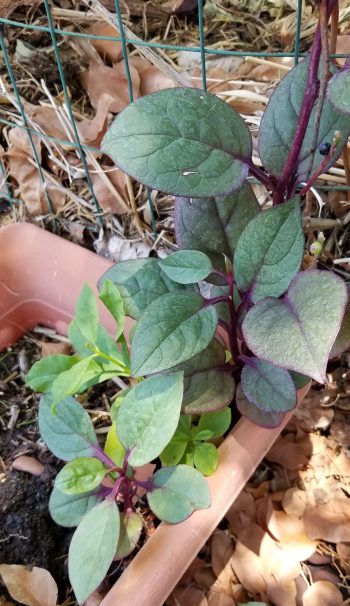 Medicinal use Per Experience
It's used to relieve constipation in a pregnant woman. So it is crucial that this herb is used in the soup to alleviate such a problem. The herb leaves juice has a cooling effect to promote sleep and strength according to my mom. That is why it's used in the soup.
This is for informational purposes only seek professional help. Back to the gallery.