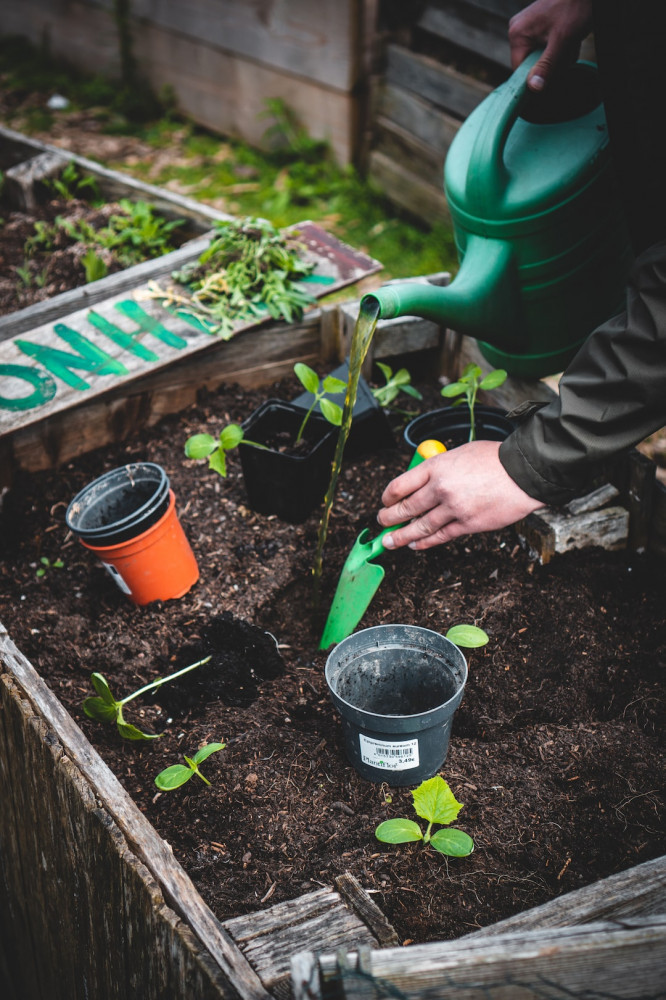 Basic Steps to Gardening in the Summer
Hello and welcome back to my site. I read and heard people asking, when do I start gardening? Today I will go through a few basic steps to gardening in the heat. If you are new to the area or the desert southwest. You're going for a while ride. I'm based in the desert southwest, Arizona the lettuce producing City in Arizona.
The area I reside in is growing zone 10 A. It's kind of weird when only less than 10 miles south from here is 10 B. But depending on where you live here in the desert southwest we have "in town" and the Foothills. I'm on the edge going to the  Foothills.
When Is The Best Time To Start Gardening
First and foremost welcome to arid, desert gardening in the desert southwest if you are new and of course to all the natives that are always around and snowbirds. I am delighted that you are here.
In the desert southwest, every day every season is the best time to start gardening. Why would I say that when it's 110 degrees outside? Everything outside is withering and the ground is hot even the "can't kill" Bermuda grass is crying for water. We only have two seasons here. It's either paradise or hell.
Paradise is from Mid-October to Mid-May. Where it's perfect weather outside great for BBQing, swimming, hiking, and biking. Hell is the end of Mid-May to the end of September. That's when you go outside and your skin melts off. Hahaha JK but it is hot! Up to 120-degree Faraheight. (And no I haven't tried frying and raw egg in my backyard! hahaha)
Depending on what kind of garden you plan on planting or making plays a crucial part in when to plant. Do you want a vegetable garden? Maybe a herb garden. Or ornamental gardening where you plant flowers, succulents, cacti, and fruit trees and bushes.
What you want to make in your sanctuary will tell you when is the best time to start.
Finding Space
Let's take a look at a vegetable garden. In a vegetable garden. How much space do you have? In apartment buildings consider container gardening. My mom lives in an apartment and she grows almost anything in containers.
If you live in a house with ample space let your imaginations run while! What's great about a lot of space is that you can grow pretty much everything you want. The bad thing is that the ground you are going to use is pretty dry up and you might need to do some big irrigations. And because the ground is hot you will need to mulch it at least an inch or two.
With regular homes that are less than an acre or even like mine under 10 thousand square feet. You have more than enough space to get your vegetable garden going.
What Is Your Dirt Like
Depending on where you live it can be either in town or in the Foothills. Check your soil. What kind of soil do you have?
Dirt is important. Some vegetables, herbs, trees, or bushes like sandy soil, some like clay soil, and some plants aren't picky. "You want me here, okay, I'll grow here, thank you oh, and water, please. I'll be fine".
Some vegetables, herbs, and trees or bushes. Research to see what vegetable grows well where you live. A great resource to look into is your community. Social Media groups are also a great resource to use.
Go ask your local nursery is another way to research your gardening needs.
Sandy soil can grow tomatoes, amaranth, guava, native sunflowers, Jerusalem artichokes, sweet potatoes, Meyer lemons (citrus), and plumerias. These are just some of the plants that will grow on sandy soil.
Clay soil can grow Peter Piper peppers, sweet peppers, jalapenos, cilantro, and wildflowers.
Loam soil would be ideal to have. You can grow almost anything in it.
Never been used hard clay soil that hasn't been used in a while or never used at all. What do you do? Water. Yep, there's isn't much you can do but water it down.
I have a few tips I use. Dig up a trench around the area you want to use. Rent or buy a tiller and till the heck out of it. I would go as deep as a foot or more depending on what you want to grow.
For starting a vegetable garden. Bury all your kitchen scraps, vegetable scraps, and brown organic matter would be leaves, twigs, and shredded papers like black and white newspapers, papers, and unscented manure. Bury all that in your gardening area. Wait 6 months or you can start after you bury all the waste 18 inches deep.
Get Creative
Here is a fun gardening way to experiment. Place sheets of cardboard boxes in the area you want to plant. Pile gardening soil, perlite, vermiculite, and unscented manure mix well add it on top of the cardboard sheets and you have a raised bed. A year from now your soil under the cardboard box is soft and usable.
The cardboard box sheets are an option. You can very well just pile everything I mentioned earlier and use it as is.
Here's the bonus just because it was fun for me to do. Buy three bags of potting soil, cut circular or box holes three or four inches apart, and transplant. No digging, no mess, and you didn't have to wait to garden. Of course, this is vegetable gardening.

When are the best vegetables to plant during the summer (warm season crops)? 
In warm weather, you can grow Armenian cucumber direct sow in August through the beginning of September. Eggplant, guard, pumpkin, and summer squash. Peas and peppers are great in our sun. Big boy tomatoes and other large varieties of tomatoes might not do so well but cherry or grape tomatoes do well in full sun.
How often do you water?
It is summer and the warm weather heats way into the early morning water is essential but too much water can lead to root rot and the death of a garden.
Beginner's Tips
In the desert southwest anything that says full sun, is not full sun, remember that. Anything from vegetable gardening to ornamental gardening, cacti gardening needs some sort of filter or shade. Some plants do well in the morning sun, some do well in the afternoon sun.
Make sure to do your research for your area. My area is growing zone 10 A, Arizona U.S.A. If you are in my zone you'll be fine if you follow my gardening tips.
Check my plant list here. There is also a when to plant list here. Happy planting! Most plants that are listed there are plants that I grow personally and some I got from friends, my garden master colleagues, and growers in my community. I also do a lot of research to remind me of what I grew and when I grow them so you don't have to. YW
The End Result
I hope you find this blog useful. If not tell me how to improve!! I'm only as good as my readers critiquing me. We all make mistakes and we learn from our mistakes and we teach them to each other. That's how we learn.
Thank you for reading my blog. I appreciate your time as yours are as valuable as mine. If you have any comments, or questions, or like to educate me, please feel free to do so. I love learning new things.
Disclaimer/Disclosure:
This is based on where I reside and my own experiences.  I have affiliate links please be aware that every time you click a link I get a small commission. This commission is used to pay for my website. And does not cost you anything. Thank you for visiting my website. Please read my full affiliate disclosure page, thank you.
Others nonrelated topic
If you're interested in a blog like mine, please visit me at my Wealthy Affiliate profile for more info.