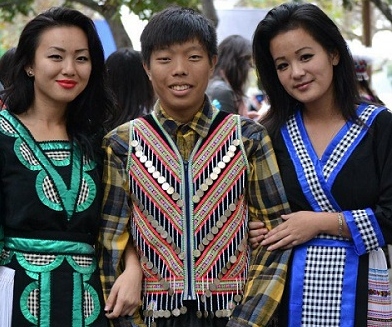 A God sent is a child of God and will venture with him
From the beginning of his birth Who would have thought that they would be finding a way on how to cope with the loss of a child. He was born perfect. Perfect little nose, little eyes, little nose, and perfect little mouth. Perfect in every way, shape and form, every parent's dream of their little child.
He was as smart as any little kid out there. Cute as a button. Only to realize that his life would be short. I remembered my nightmares with my one and only daughter.
Parents the worst nightmares
Parents nightmare is, one when the child has a fever "OMG, mom help my baby is sick! What should I do!" Screaming on the phone with panic attacks and anxieties. Just for my mom to say "Why you stupid stop being like a child and calm down." Panting "but mom you don't understand my baby, your granddaughter is very ill!" Almost running out of breath.
"Wait let me come over." Yelling at me this time for yelling at her. When she came over she examined her granddaughter like a midwife would do, carefully. This is what she tells my daughter as if I wasn't there. As she picks up my daughter she says to her, mind you she's speaking in Hmong and it translates to. "Your mommy is stupid you're not having a fever you're just hot from all this swaddling in the summertime."
Second parents' nightmare is when the child is choking! "Mom my baby is choking!" Mom comes over, she's not choking she's coughing. "Stop giving her too much water too fast."
Third when the baby does a vanishing act. Like you know you set your toddler down for one second to take out money to pay for some sweets and then turn around to realize she's gone!
I took my child with me to pick up my little sister from kindergarten. I had set her down so I can sign the release form to take out my sister and when I turn around my daughter was gone again!
I walked out to the sidewalk which was right in front of the classroom door. To see that my child has walked down the sidewalk where traffic was coming towards her. My heart was pounding so hard I think my sister could have heard it from in her classroom with all the traffic zipping alongside her.
My baby will run wobbling down the sidewalk if I call out to her she thinks we're playing. When she turned around and saw me she giggled and wobble faster almost falling right into traffic. My heart leaped out of my chest prompting me to walk faster but not too fast or she'll just wobble faster.
Finally, caught up to her and I was counting my blessing. All the thoughts cramming my head still lingers to this day!
I'm sure that all you out there was somewhat the same way as I was as being a first-time parent.
Fourth is finding out that your little angel has a blood disorder that does not allow his little body to produce enough hemoglobin, irons containing proteins in the red blood cell carrying oxygen for his little body.
He was the youngest of five and was born with beta-thalassemia major. I visited him and his parents' at the Orange County children's hospital once and he was so courageous.
He as only six at the time. Such a brave little soul he was so used to being in the hospital it was like his second home. He was not afraid. Just sitting there smiling and playing with his toy on the hospital bed as if he's waiting for a friend to come to play with him.
Since he was family I saw him quite often every time we went to visit. He's getting good with his math especially addition and verbiage. Learning to say "hi" or "nyob zoo" I was very impressed because he was only three weeks older than my child, his cousin.
His manners had improved greatly. He was loved by all. Such a sick yet an energetic child who was like any little boy. He had friends, toys, families, and God in his heart.
We connected again in Long Beach Hmong new year.
When the child becomes a teenager it gets harder. I believe that raising a daughter is more of a challenge than raising a boy. But that's another story.
Through Facebook, I come to know that during his teenage years he went through two blood transfusion and was back in the hospital in 2017 for graft vs. host disease (GVHD.)
By now, we have lost contact because of misfortune came to claim my marriage. That misfortune was called divorce. However, he was never forgotten and the two cousins remain, friends. I get updates from my child and stories about him.
He had a blog post that I subscribed to and Facebook that I had befriended him. https://tshajmoo.blogspot.com/
The last time I saw him was seven years ago when he attended the Long Beach Hmong new years celebration that is held every year in Eldorado Park in Long Beach, CA. It was a delight to see him again in such a long time. We hugged and welcome him to the event and we took a lot of pictures. At one time we jokingly married him to my niece.
We had a wonderful time. He never let that disease take over his life. He had a life he was living and that disease can go to where ever it came from. After that, we said our goodbyes and connected on Facebook, "let's connect on FB."
That is how I was updated on his activities. He's been in and out of the hospital and in 2017 when he had GVHD this rubbed his young life at the tender age of 23.
Although he lost to the disease he was living and his memories lived on in our hearts.
How do you cope with the loss of a child?
How do you cope? For me, I couldn't tell you. This is what I can tell you right now as I write this post that I will miss him dearly. I will miss his poems, his love stories he's so passionate about, his love for God, his love for life, his love for his family, and his love for being a son. He knew who he was he was a great man.
Who am I to help find a solution to help you with the loss of a child to beta-thalassemia major? I am not a doctor or any professional to help with losing a child but I felt as if I have lost a child of my own. I believed that if I talk about it, it might help me how to cope with losing a child.
For those that are directly involved please find professional help with your grievances. Don't do it alone. You may need some time alone to grieve on your own but please ask for help.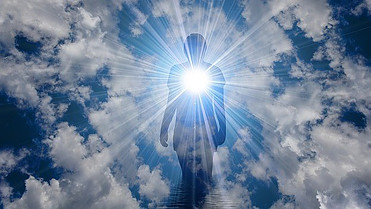 Take a break to think to put your thoughts together. I could only imagine that it is hard but you must be strong for the rest of the family.
God only gives you what you can handle he knows what you can and can not do.
No parent wants to bury their child. It's supposed to be the other way around. Life isn't fair but sometimes it happens. The only thing we could think about is that he is with God now. He wanted to take one of his good angel home.
He was a child of God and the lord knows this so he released his angel from the pain and torture to send him home.
To the living and the one that still needs to find God. He no longer fighting the disease. He's resting at his eternal zen. He loved you so much that he will no longer burden you with emotional torture. The constant worry of him. He is with God, he is home. He is being taken care of.
When the time is right he will come back better than before. You all will someday be reunited again. He is waiting for us up there.
My solution and conclusion
Whatever pain that you are feeling just know that he is with the Lord all mighty he is safe and care for. He will never forget you. You will forever be his parent, brother, nephew, friend, lover, and child. You all must dry up those eyes because we want him to take his journey with sunshine and joy. No more rain on his trek. Please do not make his walk slippery.
He would love you all to celebrate his life. Tell your kids, friends, and loved ones that he was a brave and courageous man that was full of life.
Thank you for reading my blog. I really appreciated your time as yours are as valuable as mine. If you have any comments, questions, or like to educate me, please feel free to do so. I love learning new things.
Disclaimer:
I am not a doctor nor a professional to help in any way. I'm just a blogger who is grieving at the moment.
If you're interested in a blog like mine, please visit me at my Wealthy Affiliate profile for more info.
---
This is dedicated to Chang Mong (Tshajmoo) Yang R.I.P
August 16, 1995 – February 12, 2019
Event: Service/Visitation
Date: Sunday, February 24, 2019
Time: 9:00AM – 5:00PM
Location: Banning LEC,
523 Morongo Ave.
Banning, CA 92220
Event: Service/Burial
Date: Monday, February 25, 2019
Time: TBD
Location: San Gorgonio Memorial Park