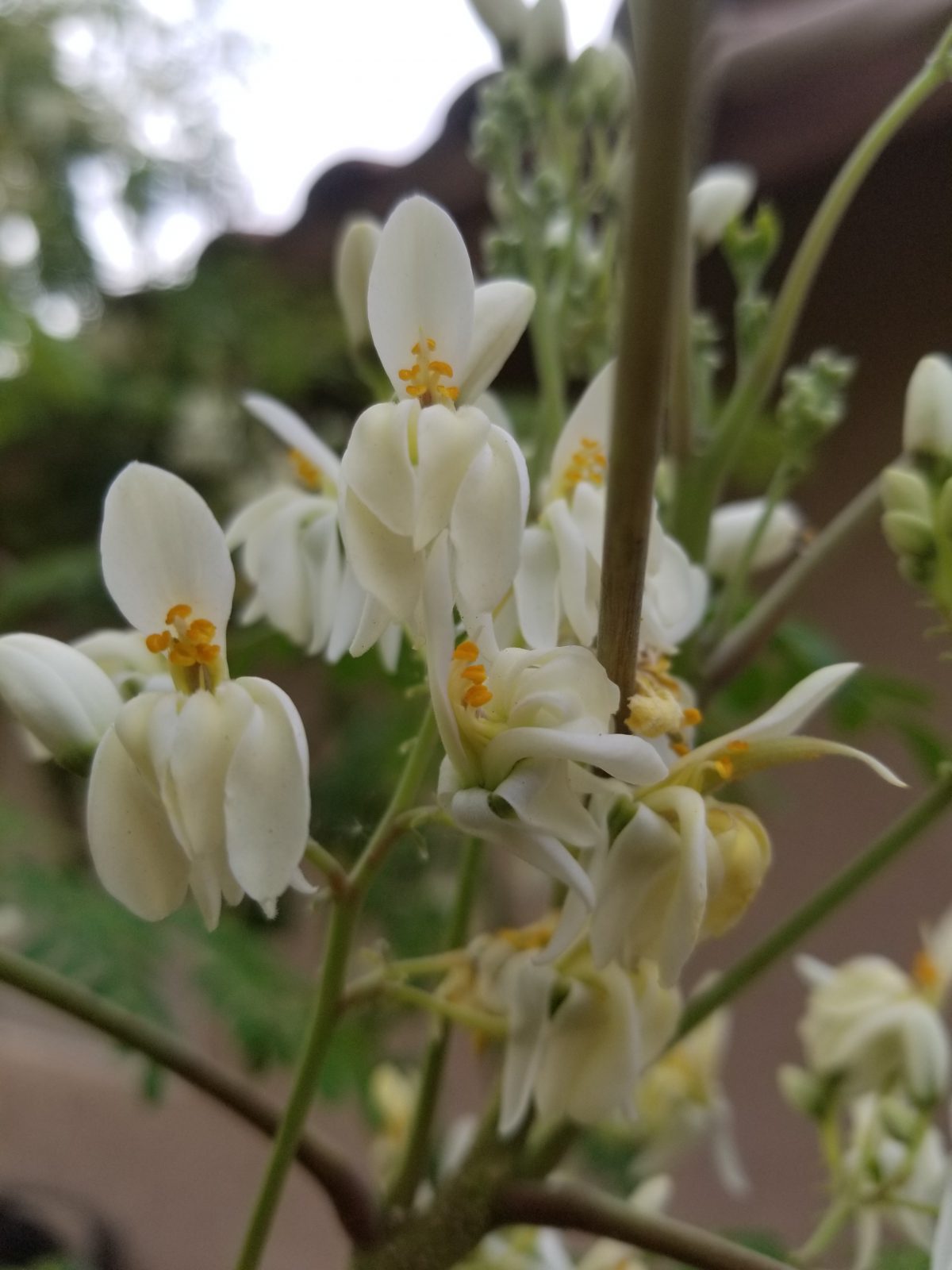 First of all, what is a moringa tree? How to plant moringa tree? Why should you care? Where do I get it? Or why is it called it moringa the miracle tree?  If you don't know what moringa is read along and find out for yourself and maybe it might benefit you. 
Today, I'm going to tell you about how to grow a moringa tree. You see this tree is so great at not dying. When you grow the moringa tree, once it is established you can never kill it. That's a good thing and I'll tell you about it in a bit.
What Is Moringa The Miracle Tree
Good question? Moringa Oleifera is a plant or bush, grows on silt dirt, or sandy soil. In clay dirt, it has a hard time growing. It will be small and does not do really well. They are smaller in comparison with planting them in sandy soil. Yes, they love the sand. They love to dig their roots into the sandy soil and develop big roots.
Moringa Oleifera the miracle tree. Have lots of nutrients and good for you. One of the superfoods we have all been hearing about. It's native to the sub-Himalayan in India. The most common name is moringa, drumstick tree (because the seed pods are long and slender), and or horseradish tree (the young seed pods tastes like horseradish).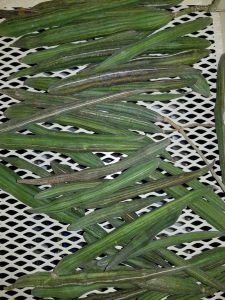 What Does Moringa Taste Like
In my opinion, the leaves taste like mild collard green.  It can be a little spicy, bitterish at first chew. Have water with you if it gets too much to handle.  But if you added as a garnish, salad, or in soups you can't taste the bitterness. The seeds can be roasted. However, I have not tried it yet. The seed taste like crunchy bitter-sweet aftertaste, you peel off the hardcover of the seed. It's so bitter, it's sweet. The seed pods, when young, you can pick them and eat it like green beans. Stir-fry.
I have used the leaves in my salad and soup. I used it as a dry rub on meat. We drank it like tea. Don't forget the flowers as well, great in stir fry too. Flowers taste like mushrooms to some people.
Where Do I Get The Seeds To Start Or The Plant To Transplant
Purchasing moringa seeds from online like online retailers is a great way to get some. That's not how I started out. I got them from a neighbor's front lawn, while on a walk. I kinda stole it off the ground, no no no I helped them cleaned up the pile of dried seed pods laying on the ground. Yeah, that's about it. That's my story and I'm sticking to it. (It's a joke)
If all fails, contact me and I'll send you some.
But, wait you want to know if the seeds will grow in your neck of the woods? Absolutely, you see, these trees are so hardy they grow anywhere. You wouldn't have any issues. As long as it's dirt it will grow.
You can also buy trees at Home Depot, Lowe's, or your local nursery. I see vendors selling 5-gallon pots of moringa starter plants at the flea market or swap meet. Depending on where you live, correct?
Now, when all else fail there's the internet. Today's technology, nothing is impossible, it's always possible. Hahaha corny, yes I know. How would you remember if I wasn't? There you have it. Let's go shopping! I mean moringa…shop?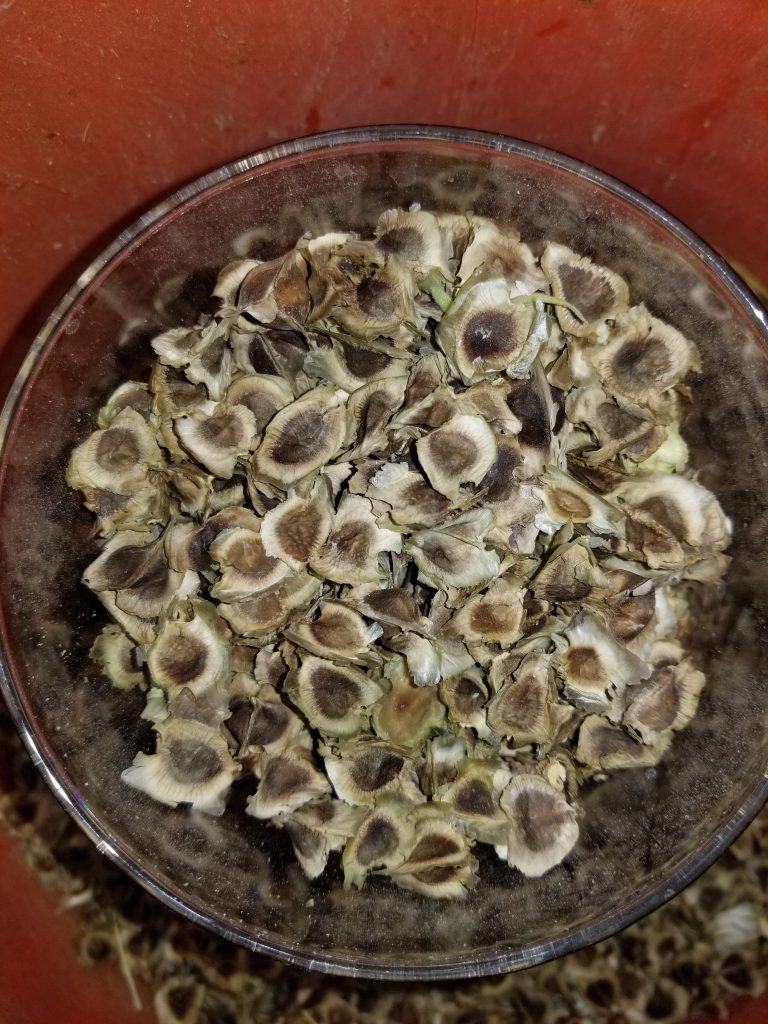 I then sow them in planters with seeds starter soil. It grew and sprouted. We were excited that maybe this time it will live long enough for me to do some transplants. It even had its true leaves. Yes, I did it! Guess what it didn't survive. We were losing hope. I got mad at it. As if the seeds had deliberately hurt my feelings.
With the four seeds, I had left. I'll show them in my garden directly into my sandy soil. Just because I was mad and didn't care if they grew or not. I started sowing them around my garden. We were told at the time that if I keep them short they'll grow to be like a tall bush just like the bush I got the seeds from. I planted four seeds directly into the ground.
Guess what? If you want to know how it turned out keep reading! I'm so excited.
Why Would You Care And Its Benefits
Do you like to better your health? Do you want to be healthy, is probably a better question? Do you want to see your kids grow up to be adults? Grandparents, do you want to see your grandchildren more often and be able to play with them? If you answered yes to any of these questions then you care.
Here's why the moringa oleifera benefits are extremely important for your health. Moringa is nutrient-packed. Meaning it has vitamin C 3 times more about oranges. 7 times more potassium than bananas. Four times more protein than what eggs provide.
It has anti-inflammatory properties, lowers cholesterol, maintains healthy glucose levels, and beta-carotene meaning it's good for those eyes of yours. It may aid the thyroid function, help your digestive tract, and purify water. Yeah, really. What else can it do?
Oh yeah too tire? It gives you energy as well. I've been working graveyard for the past two weeks and I've been really tired so, every day I go home to visit my garden I would pick some leaves and chew on them. I'm not sure if it's the energy-boosting effects or my body is getting used to nights. I'm not as sleepy and as tire as my co-workers who are nodding on and off, while I'm writing this article.
Here's a list what you might benefit from:
Improve blood circulation
Relieves symptoms of arthritis
Protects the heart
Migraines
Prevent disease
Improve digestion
Asthma
Depression
Fights anemia
Anxiety
Inflammation
Mental stress
Antibacterial
Menstrual cramps
Nausea
Coughs and Colds
Antiseptic 
As you can see it's packed with nutrients from vitamins A, C, and E.  Just a few ginger slices fuse with moringa leaves in the morning before breakfast and another cup before bed. 
Moringa Oleifera What Do They Love
I started the seeds in April. Mind you I live in hell. In the summertime, temperatures could go up to 120°F. (49°C.)
They grow really fast.
They love sandy soil.
They love the heat.
Drought tolerance.
They make a lovely salad and great in soups as well.
Once in a while, I'll go check on them and notice that grew pretty quickly. We were shocked and excited at the same time. I have a raindrop system on them along with my sprinkler systems, so during the hot months, I stay mostly inside and would go outside once a week to check on the plants and the moringa sprouts.
To my surprise that moringa bushes started looking like trees. I told myself I hope they survive the summer. In six weeks I have two full trees with a bunch of little leaves ready for consumption. I can't believe how fast they grew.
At the end of summer in September, it has become trees and not bushes. Two of them had not made it but the other two did survive.
I had two other moringa plants in planters and they don't do really well in containers. They look like skinny sticks with leaves and did produce two very small seed pods after a year. I gave that one to a friend of ours.
The other container I left it by the wall and it has grown roots into the ground, through the drainage holes. It had now become a tree between my bottle trees.
If I did my research I would have known that they love sandy soil, heat, and drought tolerant. Reasons why I have trees and not bushes because they thrive in the summer. Plus they were on my sprinkler system so they had plenty of water to bathe in.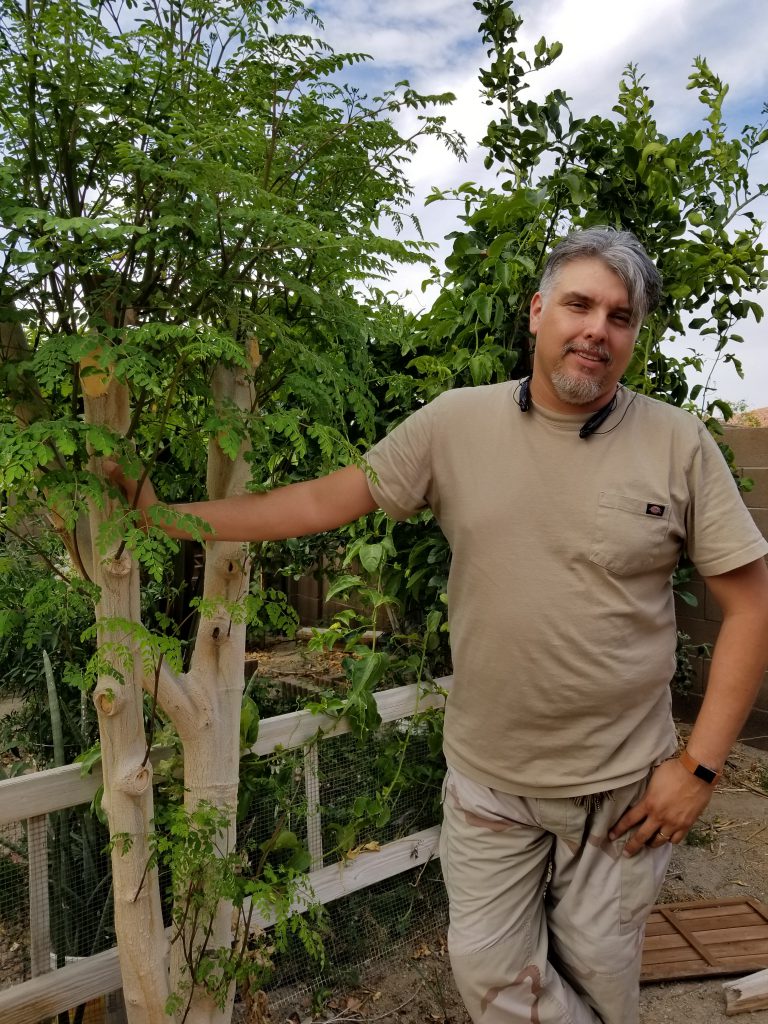 How To Plant Moringa Tree
When planting them outside
Okay, this is the fun part. You're gonna love getting down and dirty with moringa! Oh my that didn't come out right now, did it? Anyway, get your head out of the gutter and let's get started.
Now, you must choose a sunny spot for the moringa tree, it will be residing there for the rest of its life. Why? Because this tree can outlive you. No, I'm just kidding! It might you never know. However, it does need a lot of sunlight and warmth. I mean really hot. They love heat, seriously.
They thrive in hot sunny areas. Especially in the summer, you'll have moringa salad all summer long. After that, you'll have moringa all year long as well when the flowers and seed pods start to come up.
The moringa also loves sandy dirt. It's easier for their roots to penetrate and go deeper into the soil. You know, deep. The deeper the better, yes? Oh, you have such dirty minds. They need to establish and have a good rooting system okay.
When starting from seeds
I love it when I seed something and watch it grows every day. It is so much fun. That's why I love planting. Some people will soak the seeds overnight or eight hours before placing the seeds in starter soil to germinate. This is optional. I never soaked my seeds before planting.
I purchased some starters soil and solo cups or go fancy and buy the cardboard seed starters. I found that doing this way is a waste of time because in my experience they don't seem to like it this way. They want to do it the organic way. Seed them right into mother-earth. They feel more loved this way.
But maybe it might just be my brown thumb no black thumb. You never know try it out it might just work for you. When the true leaves start to show then it's time to transplant into a bigger pot. 
Warning, a bit of caution 
The moringa tree doesn't like getting cold. So, if you live in cold regions make sure to cover it up or planted in a container please, move it under your patio. It'll love you so much for caring for it.
---
There are five other moringa trees that are rare and I would love to have some. If you guys have some of these rare trees please share them with me. If you got some different ones please share!
---
Watch the benefits of Moriga at the end of my post.
---
Harvesting Moringa Oleifera
Every summer we gathered up the leaves to dry and use it for tea throughout the year. I have a bucket of dry moringa leaves and seeds.
Some people say moringa also slows down or even stops cancer. When, a friend of ours, his wife was diagnosed with cancer. He was in search of moringa for his wife. We'll find out in the near future.
These are for their own uses of the moringa. Do your own research and use it at your own risk. Consult your physician before taking any herbal medications. Or find a herbalist to talk to. Here what webmd.com says.
The whole tree including roots can be used. Many of my mom's church members had asked for the bark, branches, and seed pod husks. They used them in teas. Wow, I didn't even know.
In Conclusion
Moringa is good for all sorts of goodness if you know how to use it. Everyone I know comes to me to ask for some. It must be good or even great. I use it all the time. My mom's church members love it. They see the benefits of eating moringa and drinking it as tea.
Moringa is an easy plant to take care of. It is drought tolerant, easy to grow, and can be cut down and regrow again. I had cut mine down twice already and it's still as hard as ever. That's why you would never kill it. If you managed to kill yours I am very sorry. It might not like your soil.
This is what I know about the moringa the miracle tree. If you have used it and have known it to work for you please share it with me in my comment section. Thank you.
Please consult your physician before taking any new regimen. Consult a herbalist for the toxicity of the plant, for what I know there is none. Let me stress out that what herb is good for me, might not be good for you. Our bodies are made differently and are more sensitive than others. Take care see you in the next post.
Now go take on the day, challenge the unknown.
Moringa benefits. A youtube video I found. Enjoy.
---
---
---